EXPLORE THE FROZEN LANDSCAPE AND THE SAMI CULTURE
Adresse: Løkkeveien 19, 9510 Alta
Vis kart
Adresse: Løkkeveien 19, 9510 Alta

NORD EKSPEDISJON: We will drive over the frozen mountain plateau to the Sami town of Kautokeino. There we will visit Finnmark's first silversmith Juhls and also a reindeer herd. You will get an Insight in the Sami culture and history.
We start from Alta in the morning and heading south towards the town of Kautokeino. After 20 minutes we leave one of the biggest forrest on the Northern hemisphere and drive up ont the flat mountain Plateau of Finnmark. Here we have the opportunity to see a fantastic light as the sun is on the rise. From the end of November to mid January the sun doesn't reach the horizon before it goes down again. But in spite of this, the light can be an experience itself!

On the route we wil pass several historical places. The guide will tell you about the old Suolovuopmi mountain lodge and the traveling rout over the Finnmark plateau in the old days. You will also pass the small town of Mazi and you will get the story of how the little sami community almost were forced to move from their homes due to the development of a hydropower plant in the early 70`s.

After a informative drive you arrive Kautokeino and the first stopp is Juhl`s silvergallery, which was established in 1959 and was the first silversmith in Finnmark. Juhls bases its work on Sami culture and in 2009, the owners were awarded the Finnmark County Cultural Prize for their work with Sami culture. At the silvergallery you will have a guided tour and get an insight into Sami culture and way of life. It will also be possible to buy some suvernir and get some memories for life.

After Juhl`s Silvergallery we wil have a lunch of local produced commodities, the taste of Finnmark, before we drive to a reindeer herd. Here we will meet up close to the reindeers and you will be able to feed them. Now only your home trip remains and you will now see the mountain landscape in a completely different light

Tour starts 08:30. Tour ends 15:30.
Starting point outside The Northern Lights Cathedral, main entrance, in the city center of Alta. Other places on request. Wear warm clothes and shoes according to the season and arctic climate.

For more information: check out our homepage www.nordekspedisjon.no
Vis mer
Om denne aktiviteten
Telefonnummer (booking)

Nettside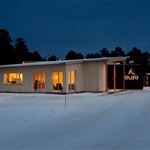 Rom og Leilighet
Avstand: 3,8 km
Vår nye og moderne leilighet er et tilbud til de som ikke ønsker å bo i bysentrum, men som foretrekker stille og rolige dager i furuskogen på landet. Her kan oppholdet nytes på lav puls – der livet og tiden holder samme fart. Frokost er inkludert.
Hotell
Avstand: 286 meter
Hotellet er perfekt for deg som vil oppleve den spektakulære norske naturen på nært hold. Med møte- og konferansekapasitet for 650 deltakere og tilgang til svømmebasseng og badstu kan du kombinere forretning og fritid.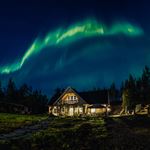 Motell og Pensjonat
Avstand: 9,2 km
Har du lyst til å overnatte et sted uten om det vanlige? Her har du muligheten. Vi bor i skogkanten bare 500 meter fra Altaelva og 10 km fra Alta sentrum. Her er fine turmuligheter rett ut i fra døra både til fots, på sykkel eller på ski.