GUIDED E-BIKE TRIP TO ALTA CANYON
Adresse: Løkkeveien 19, 9510 Alta
Vis kart

Adresse: Løkkeveien 19, 9510 Alta

Alta Canyon is the largest canyon of Northern Europe. This trip will give you a great experience of wonderful nature. Try an electric bike! It's fun and exciting. The electric engine makes it easy to ride a bike, use your energy to enjoy the beautiful landscape and surroundings instead. This is a trip we highly recommend.
Join NORD Ekspedisjon on a bike ride, electric bike is fun and exciting! This is a trip that suits most people and you do not have to be in good physical shape. The electric engine helps you bike, so you can use the energy to experience the magnificent scenery around you. The trip starts with 30 min driving from town and up on the mountain plateau by car. When we arrive at our wilderness camp, we will find bikes and equipment and prepare for a nice trip. We equip you with simple bike clothing and helmet. The clothing is wind- and water repellent, but is not warm. We therefore recommend that you wear warm clothes and shoes. We recommend wool, it gives the most warmth. Furthermore, you have to wear a warm hat and something on your hands, for example warm gloves. Bring also a warm jacket and a water bottle.

The distance we travel depends on the level of the group and the weather conditions. We ride on a small asphalt road, with no high altitude differences. Along the way we stop and the guide tells stories about the slate production in Alta, the Alta demonstration in the late 70's and the early 80's and how we Norwegians connect to nature. We take the time to take pictures of beautiful scenery, high waterfalls and mysterious bog/mire and lakes. Perhaps we see some grouse or reindeers along the way. We will find a nice spot where we can enjoy a hot lunch. Perhaps we can harvest our own blueberries or cloudberry for dessert.

Included in the price:
- Professional guide
- Electric Bike and helmet
- Wind and water repellent trousers and jacket
- Warm lunch and coffee/tea in the wilderness
- Local history

You must be at least 160 cm high to fit the bike.
Fore more information: Check out our homepage www.nordekspedisjon.no
Vis mer
Om denne aktiviteten
Telefonnummer (booking)

Nettside
Hotell
Avstand: 286 meter
Hotellet er perfekt for deg som vil oppleve den spektakulære norske naturen på nært hold. Med møte- og konferansekapasitet for 650 deltakere og tilgang til svømmebasseng og badstu kan du kombinere forretning og fritid.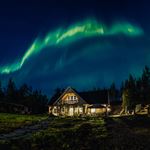 Motell og Pensjonat
Avstand: 9,2 km
Har du lyst til å overnatte et sted uten om det vanlige? Her har du muligheten. Vi bor i skogkanten bare 500 meter fra Altaelva og 10 km fra Alta sentrum. Her er fine turmuligheter rett ut i fra døra både til fots, på sykkel eller på ski.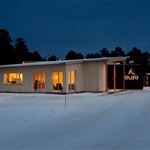 Rom og Leilighet
Avstand: 3,8 km
Vår nye og moderne leilighet er et tilbud til de som ikke ønsker å bo i bysentrum, men som foretrekker stille og rolige dager i furuskogen på landet. Her kan oppholdet nytes på lav puls – der livet og tiden holder samme fart. Frokost er inkludert.