Walking with the puppies - Trasti & Trine
Date: Saturday 20 jul 2019 - Sunday 15 Sep 2019
Show map
Imagine you have only lived in this world for a few weeks or months. Everything is new and exciting. There are new smells, new challenges and new experiences everywhere you go.
Join us for a walk and experience first-hand the enthusiasm and the joy of life
We start with the brief tour of the dog enclosure and you will also have a chance to meet and greet the adult dogs. We walk through pleasant pine forest down to the Alta River. We adapt the length and tempo to suit the participants. Choosing a route that enables you to bring a pushchair is also an option.

We stop along the way and light a fire and relax with a cup of tea/coffee and a slice of homemade cake. Your guide will explain about the life that awaits the puppies and stories about what it's like train, work with and compete with huskies.
Show more
Book now - choose start date and product
Hotel
Distance: 524 meters
Scandic Alta is a modern full service hotel in the center of Alta.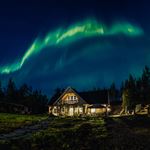 Motel and Guesthouse
Distance: 9.4 km
Do you want to stay somewhere out of the ordinary? Here you have the opportunity. In september 2014 a brand new buliding was finished at our place. Here you`ll find a nice dining room and a cozy bed & breakfast. We have two spacious family rooms for rent (total 6 - 8 persons). Own bathroom for both rooms. We serve organic and homemade breakfast.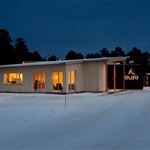 Rooms and apartments
Distance: 4.1 km
The new and modern apartment is ideal for anyone who would prefer quiet and peaceful days in the pine forest in the countryside rather than staying in the town centre. You can relax and unwind in a peaceful setting where life and the time keep the same pace.