Hunting the Northern Lights, Public Evening Tour
Datum: Donnerstag 19 sep 2019 - Samstag 10 Apr 2021
Karte anzeigen
Welcome to our public Northern Lights tour.
By public we mean that anyone can sign up and that the group may consist of people from all over the world. These are generally very enjoyable trips with a diverse group of up to eight guests and a guide/driver.
The actual tour
After picking up our guests from their hotels, we head straight to GLØD headquarters for a briefing. We will also serve the Soup of the Night. If you need some warmer clothes, we can arrange this too.

If you have booked the combined tour, dog sledding and the Northern Lights, your dog sledding guide will drive you down to us.

After the briefing, wet set off on our Northern Lights hunt!

To optimize our chances of experiencing the Northern Lights, we head to areas with little or no light pollution. We travel by minibus in search of an area with starry sky and good views.

If the weather conditions in Alta are poor, we head elsewhere. This may mean a drive of 200 km, either along the coast, fjords or in the inland of Finnmark. We make regular stops to check the conditions and, if conditions permit, to take photos. Then we happily continue in search of new, exciting and nice locations, either to find new photo subjects or – if the conditions are challenging – to find clear weather.

We will serve snacks and hot chocolate during the trip.

Northern Lights photos
The guides are well acquainted with a variety of cameras and will often be able to help you to adjust the settings on your own camera. Please note that some compact cameras are not suitable for taking good photos of the Northern Lights. However, the guide has good photographic equipment and will take photos along the way. These photos will be made available to the tour participants. You will also receive a free photo of yourself with the Northern Lights behind.

What's included
Pick up from your hotel
Soup of the night during tour briefing
Guided hunt for the Northern Lights with a maximum of eight participants
Hot chocolate/coffee/tea and snacks
Insulated thermo suit and overshoes if necessary
Assistance with your camera settings so you can take photos of the Northern Lights
Photo of yourself with the Northern Lights behind

Pick up
Scandic Alta at 7pm
(from 15 March at 8pm and 8:10pm)
Duration: 4.5 – 6 hours
Price: NOK 1,500 per person / Children (under 12): NOK 1,050
Read feedback from previous guests on TripAdvisor!

If your group is larger (e.g. family, friends or colleagues), we can accomplish this by using a larger bus and several guides. In such cases, please contact us directly and we can make the necessary adjustments.
Mehr anzeigen
Über diese Aktivität
Stunden

Pick up Scandic Alta at 7pm (from 15 March at 8pm and 8:10pm) Duration: 4.5 – 6 hours

Preise ab

Preisinformation

Per person

Price: NOK 1,500 per person / Children (under 12): NOK 1,050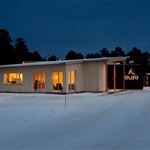 Zimmer & Wohnungen
Entfernung: 3,9 km
The new and modern apartment is ideal for anyone who would prefer quiet and peaceful days in the pine forest in the countryside rather than staying in the town centre. You can relax and unwind in a peaceful setting where life and the time keep the same pace.
Hotels
Entfernung: 455 Meter
Scandic Alta is a modern full service hotel in the center of Alta.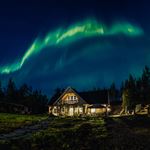 Motel und Pension
Entfernung: 9,3 km
Do you want to stay somewhere out of the ordinary? Here you have the opportunity. In september 2014 a brand new buliding was finished at our place. Here you`ll find a nice dining room and a cozy bed & breakfast. We have two spacious family rooms for rent (total 6 - 8 persons). Own bathroom for both rooms. We serve organic and homemade breakfast.