Ice Fishing on the plateau of Finnmark
Adresse: Steinfossveien 25, 9518 Alta
Karte anzeigen
Adresse: Steinfossveien 25, 9518 Alta

Follow GuideGunnar up on the plateau of Finnmark, where you will be equipped with thermo suit and good boots for a little walk on snow... We will walk up to a beautiful lake in the midst of the Arctic wilderness. You will be given fishing gear, shown how to use it and how you clean your catch. Try your luck while taking in the landscape around you. If you catch fish, GuideGunnar will prepare a hot meal from your fish over the fire on the ice.
GuideGunnar's Ice Fishing tour includes:

• Pick up from Scandic Alta / Holmen Husky / Camp Alta
• All equipment: Ice fishing gear, snowshoes and walking sticks
• Thermo suit* and warm boots* (*adult size only)
• Hot drinks on the ice
• Lunch, hopefully a freshly caught fish meal! served by GuideGunnar on the lake
• GuideGunnar's guide service
• Return transport to your accommodation in the city

Please note - conditions of tour:
• Minimum age 16 years and older. Of safety concern this tour is limited to guests 16 years and older as temperatures on the lakes can drop to minus -20 degrees Celcius / - 4 degrees Fahrenheit.
• Only adult size thermo suit and warm boots are included in GuideGunnar's tours.
• Sneakers and jeans are not permitted on GuideGunnar's Ice Fishing tours!

Backpack & Clothing advice:
• For your backpack: Extra fleece / jumper (warm jacket for break), extra socks, extra gloves, bottle of water.
• What to wear: Underwear (merino wool), wind and water proof jacket and pants, fleece / jumper, gloves (mitten gloves is best!), gaiters, scarves, knit hat covering ears, UV sun glasses.?
• Layering is king! Your first layer of clothing, closest to your body, should be wool.?
• Mitten Gloves are best! Keep yours fingers warm when you take pictures; Finger gloves under, Mittens over.

• Min. age: 16 year
• Grade: Medium / Easy

Pickup: Scandic hotel 08.30 / Holmen Husky 08.50 / Camp Alta 09.00
Show up time: 10 mins before departure!

Duration: 4 - 5 hours
Mehr anzeigen
Über diese Aktivität
Telefonnummer Reservierung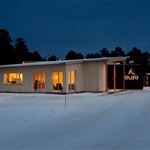 Zimmer & Wohnungen
Entfernung: 536 Meter
The new and modern apartment is ideal for anyone who would prefer quiet and peaceful days in the pine forest in the countryside rather than staying in the town centre. You can relax and unwind in a peaceful setting where life and the time keep the same pace.
Hotels
Entfernung: 4,2 km
Scandic Alta is a modern full service hotel in the center of Alta.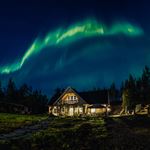 Motel und Pension
Entfernung: 4,8 km
Do you want to stay somewhere out of the ordinary? Here you have the opportunity. In september 2014 a brand new buliding was finished at our place. Here you`ll find a nice dining room and a cozy bed & breakfast. We have two spacious family rooms for rent (total 6 - 8 persons). Own bathroom for both rooms. We serve organic and homemade breakfast.